WHY BE A FUNKY TEACHER?
As teachers, we know how critically important education is to the success of young people. It seems like some young people are growing up to be self-centered, selfish, greedy, insensitive, and lazy. Young people can have challenging academic and behavior needs.
Sometimes it can feel like all we do is prepare students for standardized testing. As teachers, we can become overwhelmed, burned out, and at risk of becoming jaded towards teaching and our students if we are not careful. In education, the only person who we truly can control is ourselves.
Students have to deal with so many issues these days, including self-esteem issues, peer pressure, bullying, and over-testing to name a few. To be successful in the 21st century, young students need 21st century values and skills to survive and thrive in the world successfully. As teachers, we must guide students to survive and thrive in this world.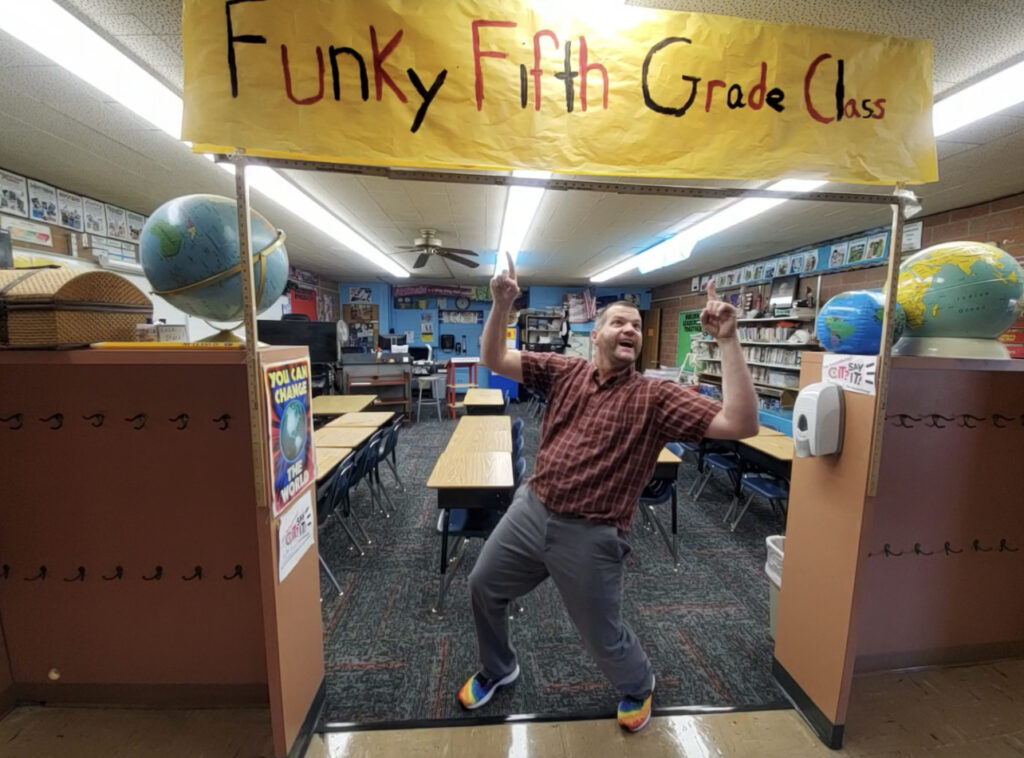 Teaching is a challenging and stressful profession that can easily destroy new and veteran teachers alike. When we bring the Funky Teacher Style into our classrooms, we have the power to transform even more lives as educators. That is what teaching is all about.
Bringing a "Funky Teacher Style" into our classroom can help an educator overcome any teaching challenge and truly help our students to succeed.
WHAT IS A FUNKY TEACHER?
A traditional definition of funky is "something that is cool or admirable." So, how do I define a funky teacher? Being a "Funky Teacher" means you are a cool and admirable educator who is flexible, unique, noble, kind, and youthful; your teaching pedagogy focuses on inspiring greatness in students and building positive relationships with students, their parents, and fellow educators. A Funky Teacher also brings work and personal balance into his or her own life to ensure a long and successful career filled with energy, hope, positivity, and passion.
As a funky teacher, I want to inspire young people. Theodore Geisel, better known as Dr. Seuss, wrote in one of his children's books, "Why fit in when you were born to stand out." Steve Jobs reminded us that "the people who are crazy enough to think they can change the world are the ones who do." I thrive trying to be innovative and unique as a teacher. Years ago, students gave me the nickname "Mr. Funky Teacher" because it suits my style of teaching. I believe I can change the world through inspiring greatness in my students I teach. I want young people to grow up believing they can make a difference in this world through their choices and actions.
HOW TO BE A FUNKYTEACHER?
I have experienced great success helping thousands of students with my funky teaching style that inspires greatness in young people and has kept me inspired as a highly effective teacher. I want to share my experience and expertise with fellow teachers in the education profession.
Please reach out to me if you are interested in working together.
MrFunkyTeacher at gmail dot com